"Sha! Don't Tell!"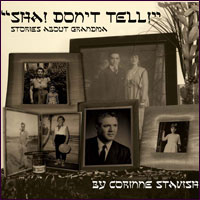 Story Listing
Bargain Shopping with Grandma (Click Here to Hear the Story)
Grandma leaps into bins in a single bound and emerges with a bargain that defies reality.


Secret Love Letters to Lou
Restricted by a written command of English, Grandma enlists her granddaughter secretly to answer love letters to a man she met on the "bich in Miami."


"Sha! Don't Tell"
Coming from a family with a strong leftist background, a girl learns to keep secrets and to appreciate the full promise of the American Dream.
Running Time; 52 minutes